UBA Security Guards Gets Rewarded for Honesty
admin, 5 years ago
0
2 min

read
162
The United Bank for Africa, UBA security guard who returned the $10,000 he found in the compound of the office complex at Oba Akran Lagos is now a millionaire.
Recall that Tony Elumelu first shared the story last July on his Facebook. The entrepreneur praised the security guard identified as Mohammed Ibrahim Ogbanago for his honesty, and said Ogbanago could have fled with the missing money but chose not to.
---
"When I heard about this story, I knew I had to meet the man who despite facing rising petrol & transportation prices and 'Tomato Ebola' returned such a huge sum of money without recourse to himself," the bank executive said.
Apparently, great plans already had been set for the staff, because last night, at the 2017 UBA CEO Awards, Mohammed Ibrahim Ogbanago was given a cash prize of $5,000 by the Governor of Adamawa State; $10,000 by the Governor of Bauchi State; a promise of N5,000,000 by the Deputy Senate President, and this was topped off with an award for excellence by the bank.
Read more at http://www.herald.ng/uba-security-guard-returned-10000-hits-jackpot/#kPL7Py70HglFi82v.99
Review:
These are the types of testimonies you want to hear when you go to church next Sunday – A rewarding show of virtues at the work place.
Sometimes we downplay the role of our character at the workplace. We ignore that fact that people are watching…and waiting. It is however encouraging that this humble man took it upon himself to do a simple act of kindness…a kindness that has, hopefully, transformed his life forever.
Mohammed Ibrahim Ogbanago has shown us that honesty PAYS…literally. He has shown us that there are still honest and well-meaning Nigerians out there. By this simple act, he has restored people's faith and trust, where many ills have eroded same.
Grateful to Tony Elumelu and the Governors for their exemplary gesture. Seeing many more of similar gestures around the country is bound to have a ripple effect and encourage some of these slowly-eroding virtues. No more of celebrating corrupt politicians or highly-placed scandalous individuals. Let each and every one of us play our part in following this example – both in the role of Mr. Ogbanago, and the magnanimity and thoughtfulness of the prize givers.
Related posts
Evacuated Returnees from Ukraine Reunite with Their Families
Emotions ran high on Friday night at the Nnamdi Azikiwe International Airport, Abuja when young Nigerians, who were evacuated from…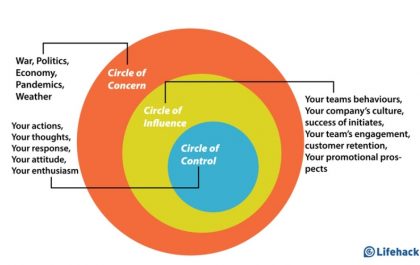 Maintain Calm within Your Circle of Control
The current situation with Ukraine really made us all disturbed… Things like this haven't happened since 1939 and it's scary……