The President Commissions #ChangeBeginsWithMe Campaign
admin, 6 years ago
1
1 min

read
154
President Buhari had this to say on, Thursday 8th of September, at the commissioning of the #ChangeBeginsWithMe Campaign: "Nigeria today is passing through a challenging moment where hardly anything works in a normal manner. Many have attributed this phenomenon to the total breakdown of our core values over the years. There is no doubt that our value system has been badly eroded over the years.
The long-cherished and time-honoured, time-tested virtues of honesty, integrity, hard work, punctuality, good neighbourliness, abhorrence of corruption and patriotism, have given way in the main to dishonesty, indolence, unbridled corruption and widespread impunity."
Well, whatever you have to say about the 
#ChangeBeginsWithMe
 campai
gn by the President, there's no denying that the change does begin with us…
each one of us
. Be the change you want to see. Our leaders are not from the Moon; they are selected from the populace, meaning the quality of people from the populace determines the type of leaders we get.
You either get with it, or you can CHOOSE to the side of Blame-shifters and Finger-Pointers. By all means, please let's HOLD OUR LEADERS ACCOUNTABLE, but not be disillusioned that the change will start from anywhere else, but from within.
Related posts
Evacuated Returnees from Ukraine Reunite with Their Families
Emotions ran high on Friday night at the Nnamdi Azikiwe International Airport, Abuja when young Nigerians, who were evacuated from…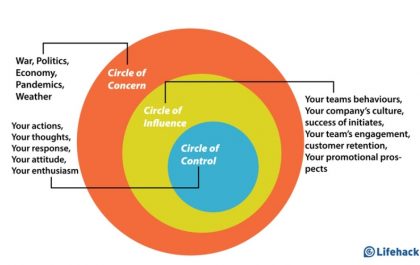 Maintain Calm within Your Circle of Control
The current situation with Ukraine really made us all disturbed… Things like this haven't happened since 1939 and it's scary……