The Magic of Packaging
admin, 6 years ago
0
2 min

read
224
It's amazing how creative people can be. Creativity is not borne out of a negative attitude, but  positive one; and that's probably why you're reading this post on here today. Many have lost opportunities because of improper 'packaging'. I know because I do a lot of career coaching and candidate interviews.
---
Sometimes I review CVs with candidates and discover so much information that has been left out in the process of putting their CVs together. Many ignore some of the volunteer activities at their educational institutions and places of worship, but all these can actually count, depending on the type of job you're applying for.
I came across the list below on one of the WhatsApp groups I belong to and decided to keep it to share because I found it quite interesting and entertaining. It's creative, but actually broadens one's perspectives as to how you could present the littlest things to look so polished. Trust me, I know, as I have worked from a single desk & laptop and my business was given the treatment of a reputable limited liability company, even though I was only registered as a sole proprietorship.
Here are some of the creative, packaged roles below. You can decide to even integrate this into your business to create some fun and excitement. Who knows, this could even enhance employee morale of your lower echelon.
Gardener : Landscape Executive Officer (LEO)
House Maid : House Upkeep Manager (HUM)
Receptionist : Office Access Control Manager (OACM)
Typist : Printed Document Handler (PDH)
Messenger : Business Communications Conveyor Specialist (BCCS)
Window Cleaner : Transparent Wall Technician (TWT)
Temporary Teacher : Associate Tutor (AT)
Tea Boy : Refreshment Specialist (RS)
Garbage Collector : Public Sanitation Engineer (PSE)
Watchman : Theft Prevention & Surveillance Officer (TPSO)
Driver : Automobile Propulsion Specialist (APS)
Maid : Domestic Operations Specialist (DOS)
Employee without Portfolio : Administration Manager (AM)
Cook : Gastrointestinal Nourishment Management Executive(GNMO)
Barber: Dead Scalp Cells Removal Specialist (DSCRS)
Unemployed : Town Surveyor (TS)
Gossip : Research & Communications Manager (RCM).
Bad Belle People: Research, Analysis & Criticism Specialist (RACS)
Mechanic: Automotive Fault Tracing & Correction Engineer (AFTCE)
Tailor: Couture Fabrication Specialist (CFS)
Politician: Public Funds Diversion Expert (PFDE)
Nice compilation, right? I definitely think so. 
 If you decide to use them or they inspire you, feel free to modify and use as you wish.
If you would like to be packaged professionally, feel free to contact me. Start by sending me an email or give me a buzz on Twitter, and I'd be happy to grant you some audience. As my friends would say, "…for a small fee." 
 Have yourself a lovely day. And remember, packaging counts!
Related posts
Evacuated Returnees from Ukraine Reunite with Their Families
Emotions ran high on Friday night at the Nnamdi Azikiwe International Airport, Abuja when young Nigerians, who were evacuated from…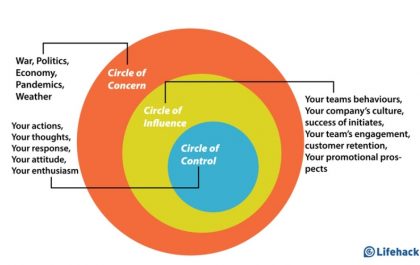 Maintain Calm within Your Circle of Control
The current situation with Ukraine really made us all disturbed… Things like this haven't happened since 1939 and it's scary……