The Enemy Within
admin, 3 years ago
0
2 min

read
262
Let's face it, we are miserable by nature. Everyday, we procrastinate. We procrastinate on when to wake up, we procrastinate on taking an action we know we ought to take instantly. We just constantly put things off and squander our lives. This may be as a result of a disease that plagues most of us called inertia; the unwillingness to take action and it fosters sluggishness. Because we are inclined to resist change, we decide to rot in our comfort zone, otherwise known as the danger zone. Though, we know that we can't maximize our potentials there, yet, we still find it hard to get out of the rut.
Perhaps this is as a result of another foe called indecision. However, know that not being able to make a decision is a decision in itself to be static. You either decide to take a step or decide not to. Either ways, you have made a decision and most times, we end up with the negative.
Time after time, we choose self doubt, languish in low self esteem and neglect faith which undoubtedly portends failure and when we are given feedback, the next foe rises again; Excuses! We make excuses for our inadequacies yet an excuse is an alibi to remain in mediocrity. George Washington says, "99% of failures come from people who make excuses." So stop making excuses. Your friends don't need them and your critics won't believe them.
How about our ego or need I say more? The list of our self destructive habits is inexhaustible. Hence, the point is, amidst the challenges and obstacles that plagues our lives, our greatest foes and those we must chiefly combat are within. So we need to constantly remind ourselves that we need to shun every form of evil within us. One of my favourite quotes says, "If there's no enemy within, the enemy outside can do you no harm."
Sun Tzu, an ancient military warrior would say, "Victorious warriors win first and then go to war, while defeated warriors go to war first and seek to win." The difference is clear. Victors always defeat the enemy within first.
Culled from: http://www.tiinspires.com
Related posts
Evacuated Returnees from Ukraine Reunite with Their Families
Emotions ran high on Friday night at the Nnamdi Azikiwe International Airport, Abuja when young Nigerians, who were evacuated from…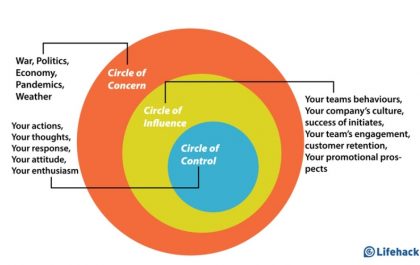 Maintain Calm within Your Circle of Control
The current situation with Ukraine really made us all disturbed… Things like this haven't happened since 1939 and it's scary……