Tribune – OFFICERS of the National Drug Law Enforcement Agency (NDLEA) have apprehended two Brazilian drug suspects over unlawful importation of canned whitish substance that tested positive for cocaine. The suspects who claimed to be tourists were arrested at the Murtala Mohammed International Airport (MMIA) Lagos with the canned cocaine amidst personal effects inside their luggage.
The total weight of the cocaine seizure is 23.865kg with an estimated street value of about ₦310 million.
---
Review:
This is GREAT news…and probably could be understated what has happened here. There are many positive spins to this.
The NDLEA Chairman/Chief Executive, Colonel Muhammad Mustapha Abdallah (rtd) described narcotic interdiction at the Lagos airport as impressive and commendable. He said that NDLEA Act prohibits narcotic smuggling and called on nations to intensify the anti-narcotics campaign. He also stated: "This arrest is impressive. It is a clarion call for nations to work harder and deepen collaboration in the fight against narcotics. Collective efforts are required towards making local and international borders impenetrable by drug traffickers and other criminals."
Think deeply about those drugs getting into the country. Think about how the need to commercialise it for gain would make them develop distribution strategies. Think about the people it could get to – students, frustrated unemployed, etc. Think about the storylines in the newspapers from the resultant effects of its use on the victims. Could any of those victims be someone you or I know personally? YES.
And that's the scary part. There's every possibility of a chain effect from those drugs getting into the country, and we don't know or can't place a value on what has been prevented through the intervention of the NDLEA.
Think about this deeply… It may be one of the things to be grateful for… even at a Sunday service testimony slot.
Related posts
Evacuated Returnees from Ukraine Reunite with Their Families
Emotions ran high on Friday night at the Nnamdi Azikiwe International Airport, Abuja when young Nigerians, who were evacuated from…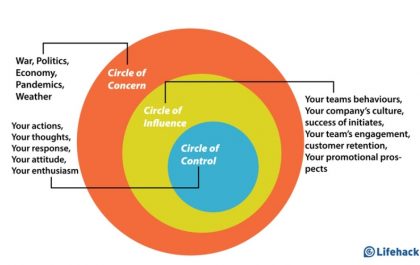 Maintain Calm within Your Circle of Control
The current situation with Ukraine really made us all disturbed… Things like this haven't happened since 1939 and it's scary……