Minister Confirms Receipt of N124.8B for Highway Projects
admin, 6 years ago
0
1 min

read
147
The Minister of Power Works and Housing, Babatunde Fashola, has confirmed the receipt of N124.8billion for the construction of federal highway projects across the country.
---
"Payments were made to contractors to return to site after years of inactivity which resulted in them recalling their workers.
"As of November 11, 2016, the ministry has disbursed N124.8bn from the 2016 Appropriation Act for highway projects. Under the first release, N70.42bn was disbursed on 203 highway projects. The disbursement in June 2016 enabled contractors to return to site and a total of 8,759 jobs were created nationwide," Fashola made known as he gave report of his one year in office.
Extracted from Pulse; Full Story here – http://pulse.ng/local/fashola-minister-confirms-receipt-of-n124-8b-for-highway-projects-id5749959.html
Comment:
Things are looking up already – jobs are being created again nationwide. This is not just for the construction companies that won the contracts, or the workers that have been called back. There will also be indirect jobs and more money for many. Imagine the food hawkers; the construction workers will lead to more/better sales for them for each working day. This means more revenue for their household. As well, the hawkers would patronise the food stuff sellers more, placing less pressure on their storage and any resultant effects.
Don't let the word "recession" dominate your thoughts. There will always be opportunities if you look hard enough. God says He will show you the "hidden treasures". Pray that the Holy Spirit opens the eyes of your mind to insight and understanding.
We would like to continue to encourage you to continue to focus on the silver lining. We remain yours, in hope.
Related posts
Evacuated Returnees from Ukraine Reunite with Their Families
Emotions ran high on Friday night at the Nnamdi Azikiwe International Airport, Abuja when young Nigerians, who were evacuated from…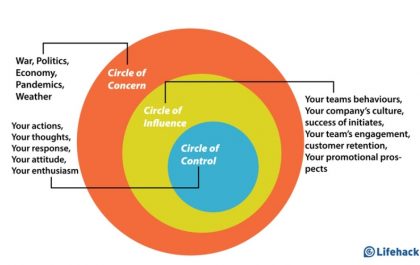 Maintain Calm within Your Circle of Control
The current situation with Ukraine really made us all disturbed… Things like this haven't happened since 1939 and it's scary……