Lagos Stops Monthly Environmental Sanitation
admin, 5 years ago
0
2 min

read
136
The Lagos State Government has stopped the monthly environmental sanitation exercise in the state. The government said the exercise, which used to hold for three hours on the last Saturday of every month with restriction on movement, needed to go to pave the way for a much-needed reform.
---
The Commissioner for Information and Strategy, Mr. Steve Ayorinde, in a statement on Wednesday, said the decision to cancel the monthly exercise followed a resolution adopted at the State Executive Council meeting.
He said the members of the executive agreed that it was no longer appropriate to restrict movement of people for three hours in a megacity like Lagos at a time they should be pursuing commercial activities. – Punch (http://punchng.com/lagos-stops-monthly-environmental-sanitation/)
Review:
After the announcement above on the 23rd of November 2016, Prof. Yomi Fawehinmi had this interesting piece to say:
"It's a great day. Yesterday was an interesting day.  The Lagos State Government  terminated the monthly environmental sanitation exercise. This exercise is designed to make Lagos clean. To ensure adherence,  restriction of movement is imposed for three hours on the last Saturday of every month. Lagos had this policy in place since 1984. It's a 32 year practice…. It no more a practice but a tradition or institution. 
So yesterday,  that ended. That's change.
What was the last major thing you changed about you? Are there practices, traditions, behaviours you keep doing and won't change just because you are used to it or known for it?
It was W J Bryan that said: "Destiny is not a matter of chance; it is a matter of choice. It is not a thing to be waited for, it is a thing to be achieved."
You need to choose to make changes to achieve impact. It's more ridiculous when people hug practices that keep landing them in trouble or when the practice is no more achieving it's aim. Like this sanitation day that people either use to sleep in,  hold meetings or just laze around.
Don't give yourselves reason why you can't change?  No, don't. You are the architect of your own life. You are the pilot. Change course.
Why not do a review of your ways and stop all unproductive actions? If Lagos state can make a change, you too can do so."
Related posts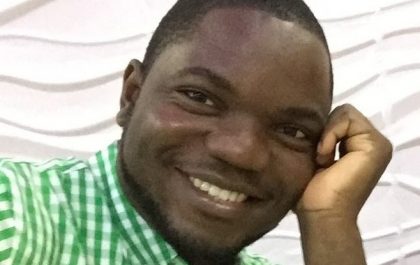 Nigerian Robotics Engineer Develops CET Drone to Detect Kidnappers, Terrorists' Hideouts
A Nigerian Robotic Engineer, Dr. Olusola Ayoola has developed Carbon Emission Tracker (CET) Drone for aerial surveillance in detecting hideouts…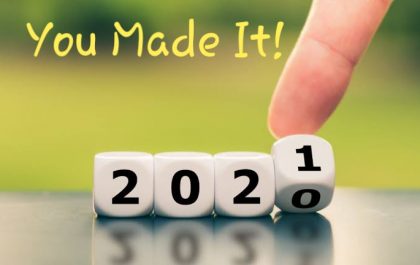 Congratulations! You Made It!
It's over. 2020 is finally over. And you were able to make it through the end. It was a year…