Knowledge is not Enough
admin, 4 years ago
0
1 min

read
234
One vital reason most people of immense value still struggle in life is because they simply know so much but they don't do as much as they know. Most of them are mere theoreticians but not practitioners.
---
Let's face it. Don't we think too much but do so little? Don't we have big dreams and goals but little plans and strategies? We simply hope things will be better, we don't make things better. We pray more and work less.
Yet, there's a spiritual force attached to applications and doing things because like Dale Carnegie once said, "Knowledge is not power until it is applied." It's quite intriguing and mysterious to know that a small seed can become a forest but knowledge alone will not trigger that power. You must plant that seed. This applies to all spheres of life. Bruce Lee said, "Knowing is not enough, we must apply. Willing is not enough, we must do."
Theodore Roosevelt paraphrased it by saying, "Knowing what's right doesn't mean much unless you do what's right."
What are those things you know you should be doing but can't get yourself to do them. Your major problem may not knowledge but applying that which you already know.
Source – www.tiinspires.com/blog
Related posts
Evacuated Returnees from Ukraine Reunite with Their Families
Emotions ran high on Friday night at the Nnamdi Azikiwe International Airport, Abuja when young Nigerians, who were evacuated from…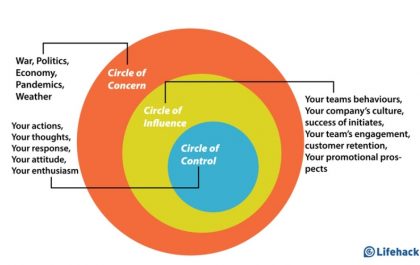 Maintain Calm within Your Circle of Control
The current situation with Ukraine really made us all disturbed… Things like this haven't happened since 1939 and it's scary……