Get to Work on Your Ideas Already!!!
admin, 5 years ago
0
2 min

read
331
Every now and again, you come across some inspiring story that you feel could change yours or someone else's life. I don't let them pass by, because you never know what could become of such messages. I was scrolling through my Facebook page and suddenly got the alert of a new post from one of the many Facebook groups I belong to.
---
It happened to be the story of "Okorode Christian" (pictured above), an entrepreneur, farmer, and strategist. Did I say "farmer"? I meant MILLIONAIRE FARMER. 
 The post below was what he shared, and I immediately had the compulsion to share his brief and inspiring message.
It's a story that pushes us to GET IN, to DIG DEEP, and ASPIRE GREAT. Let me stop going on and on and allow you to read. Here goes:
****************
I want to loudly say this; I am not an internet farmer, I am a real farmer that has invested so much in my plantain plantation, most especially, sweat equity.
When I started I didn't have enough money to pay for workers to work in my farm, so I did most of the hard work myself.
I planted the plantain suckers myself, and I weed the whole farm myself. With the help of my daughter (niece) Ebikienmo
I have literally worked under the rain and merciless sun.
Gone hungry for days just to get the necessary things for my farm.
Today, my farm is bigger than what I imagined and still expanding.
Dear young entrepreneur,
The truth is that I am still striving and thriving, I am not there yet, however, I have achieved little and people have invested in my plantain plantation because I have invested sweat equity.
My dear, telling people to invest in your idea or business does not work like that. People wants to see what you yourself have invested in your idea or start-up; they want to see the results you have produced – it doesn't matter if it is big or otherwise.
Get to work on your ideas and business, you will attract support, investor, and clients at the right time.
#MillionaireFarmer #CoTheBestInternational #Strive
********************
Last words….
Related posts
Evacuated Returnees from Ukraine Reunite with Their Families
Emotions ran high on Friday night at the Nnamdi Azikiwe International Airport, Abuja when young Nigerians, who were evacuated from…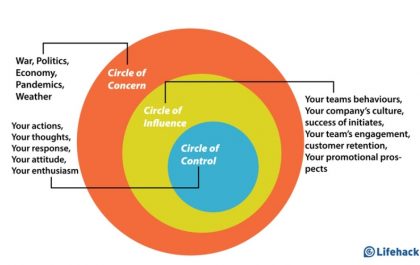 Maintain Calm within Your Circle of Control
The current situation with Ukraine really made us all disturbed… Things like this haven't happened since 1939 and it's scary……