FG, Siemens sign agreement to generate 11,000MW by 2023
Admin, 4 years ago
0
2 min

read
235
Light up your day with this news item, as plans are underway to further enhance power generation in Nigeria. In the midst of the apparent "darkness" looming over the country with regards to security and the economy, it was important you read something that could literally light up your day in the coming months.
Read the extracts below.
---
Source: NAN
President Muhammadu Buhari on Monday witnessed the signing of Electricity Road Map agreement between the Federal Government of Nigeria and Germany-based company, Siemens at the State House, Abuja.
The News Agency of Nigeria reports that the agreement is the outcome of a meeting Buhari held with German Chancellor, Angela Merkel on August 31, 2018.
The Letter of Agreement was signed on behalf of the Federal Government by the Director-General of the Bureau of Public Enterprises,, Mr Alex Okoh, and the Global Chief Executive Officer of Siemens, Joe Kaeser.
Speaking shortly after signing of the agreement, Buhari tasked Siemens and other stakeholders in the power sector to work hard to achieve 7,000 megawatts of reliable power supply by 2021, and 11,000 megawatts by 2023.
"We are still on the journey to achieving reliable, affordable and quality electricity supply necessary for economic growth, industrialisation and poverty alleviation," he said.
"After these transmission and distribution system bottlenecks have been fixed, we will seek in the third and final phase to drive generation capacity and overall grid capacity to 25,000 megawatts,'' he said.
The president expressed the hope that with the Federal Government's strong commitment to the development of Mambilla Hydroelectric and the various solar projects under development across the country, the long-term power generation capacity would ensure adequate energy mix.
"Our intention is to ensure that our cooperation is structured under a Government-to-Government framework. No middlemen will be involved so that we can achieve value for money for Nigerians.
"We also insist that all products be manufactured to high quality German and European standards and competitively priced.''
The Chief Executive Officer of Siemens, Mr Joe Kaeser said the signing of the agreement was a milestone in the relationship between Nigeria and Germany.
"The journey to this landmark started in August 2018 when the German Chancellor and the Nigerian President met to talk about the opportunities on how to strengthen our populations.
"The two leaders said energy was top on their agendas of what they discussed and clearly without affordable, reliable and sustainable energy in supply, Nigeria cannot be able to achieve sustainable economic development." he said.
---
Let's stay positive and hopeful that these plans will not be impeded by any selfish interests.
Next
FG, Siemens sign agreement to generate 11,000MW by 2023
Related posts
Evacuated Returnees from Ukraine Reunite with Their Families
Emotions ran high on Friday night at the Nnamdi Azikiwe International Airport, Abuja when young Nigerians, who were evacuated from…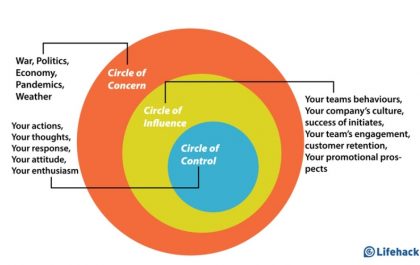 Maintain Calm within Your Circle of Control
The current situation with Ukraine really made us all disturbed… Things like this haven't happened since 1939 and it's scary……