Factors for Achieving Financial Success & Goals
admin, 5 years ago
0
3 min

read
189
Each of us, at some point, especially if we're serious about our future, would have asked ourselves: "What is my worth?" or "How much should I really be earning?" I'm sure many of believe we should be earning more than we currently do.
So, why are you not earning that amount of money already? What exactly is hindering me? Where did I go wrong, and what should I be doing right now to get me where I want to be?
---
In my personal study, I came across a certain theory which was a backbone of most stories of successful men and women. It's termed the theory of prosperity consciousness. It has redefined my views on wealth-building, and I have even begun to see results. It states:
"You must become a financial success in your thinking long before you can become rich in your reality."
Therefore, changing the way you think and developing an unshakeable belief that you can and will achieve your financial goals becomes extremely key as steps you  need to take to increase your personal finances, wealth and financial independence. You have to believe in yourself that you have the capability to achieve financial independence by setting proper financial goals.
HOW DO WE SET THESE FINANCIAL GOALS?
1. REALISE YOUR CORE VALUES – Do well in all areas of your life and determine what you believe in and stand for in order to find financial success. All improvement in your life begins with you clarifying your true values, committing yourself to them.
2. ALIGN YOUR GOALS WITH YOUR GOALS – Use your thoughts to radiate energy that attracts the people and circumstances that are in harmony with those thoughts. Keep your mind fixed on improving your personal finances and achieving financial independence.
3. THINK BIG BUT START SMALL – Start wherever you are. Set challenging goals and start working towards them. Figure out what you can do daily towards achieving those goals.
4. GIVE YOURSELF TIME TO PLAN IT OUT and accept that your financial goals are long-term strategies. Don't trust luck. Stop wishing. You have to be patient, persistent and far-sighted.
5. EXPECT THE BEST – Whatever you expect with confidence becomes your reality. Act as if your financial success is inevitable. Expect to succeed in advance. You decide if you will become rich and how you're going to get there. It all depends on you.
SO, WHAT ARE YOUR FINANCIAL GOALS AND WHAT IS HOLDING YOU BACK FROM ACHIEVING THEM?
At the bottom of it all, what most of us really want is FREEDOM. We want to have enough money so we can do anything we desire. In our minds, having enough money will enable us be completely free from worry about safety, security, leisure, respect, and fulfilment.
While thinking positively about money though, we must make sure we do not lose our sense of priority. Our relationships and generosity should remain top priority.
Let me end with this quote:
DESIGN YOUR FINANCIAL FUTURE IN EVERY RESPECT, AND THEN MAKE A PLAN TO ACHIEVE IT!
Related posts
Evacuated Returnees from Ukraine Reunite with Their Families
Emotions ran high on Friday night at the Nnamdi Azikiwe International Airport, Abuja when young Nigerians, who were evacuated from…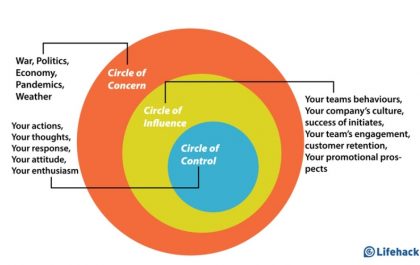 Maintain Calm within Your Circle of Control
The current situation with Ukraine really made us all disturbed… Things like this haven't happened since 1939 and it's scary……