Evacuated Returnees from Ukraine Reunite with Their Families
Admin, 2 months ago
0
1 min

read
70
Emotions ran high on Friday night at the Nnamdi Azikiwe International Airport, Abuja when young Nigerians, who were evacuated from Ukraine by the Federal Government, reunited with their parents and guardians.
Parents and the Minister of Humanitarian Affairs, Sadiya Umar Farouq, were excited as 181 youths, who were among the over 4,000 Nigerian students in the war-torn European nation, arrived the nation's capital.
Other government functionaries led by the Humanitarian Affairs Minister and the parents were jubilant the more when some of the returnees disclosed how they faced daunting situations in Ukraine, overcame their fears, and experienced the best of Nigeria could offer its own people who are stranded in another man's land.
Continue reading: https://www.vanguardngr.com/2022/03/friends-left-me-to-die-in-a-place-i-knew-nobody-%EF%BF%BC/
Review
When our government mess up, we don't hesitate to condemn her. But we're either mute or hesitant in praising their good works.
Many Nigerians don't ever and won't ever appreciate Nigeria.
Even India has not evacuated her citizens from war torn Ukraine. I just watched frightened and crying indian citizens begging President Modi to evacuate them from Ukraine.
Kudos to the Federal Government for bringing our people home. 807 Nigerians evacuated so far. That $8.5million rescue budget is certainly money well spent…so far.
One way to look at it is this – if we can criticise or condemn government for failing, we should be ready to congratulate and encourage government when it performs. Same way you acknowledge a good job done by your employee, even though you're paying him/her for doing the job.
God bless Nigeria.
Related posts
Evacuated Returnees from Ukraine Reunite with Their Families
Emotions ran high on Friday night at the Nnamdi Azikiwe International Airport, Abuja when young Nigerians, who were evacuated from…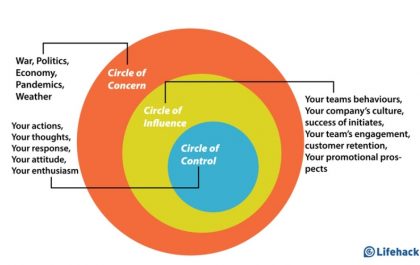 Maintain Calm within Your Circle of Control
The current situation with Ukraine really made us all disturbed… Things like this haven't happened since 1939 and it's scary……