Congratulations! You Made It!
Admin, 1 year ago
0
1 min

read
394
It's over.

2020 is finally over.

And you were able to make it through the end.

It was a year filled with surprises and challenges to overcome.

There were devastating fires, earthquakes, political issues…

And of course, the COVID-19 pandemic.

We went through an economic recession that left thousands of people without their jobs.

Still, you didn't give up.

You adapted to the circumstances and decided to keep moving forward.

Now, with everything that happened in 2020, you might have your doubts about what this year will bring.

About what will happen in 2021…

Truth is, we don't know what will come next.

Will the economy recover fast and be a year of prosperity?

For how long will we have to deal with COVID?

And the most important question…

How can you be prepared for what's coming?

What can you do to make 2021 a year of prosperity and growth for yourself and your family?

Truth is we have very little control over what happens around us…

However, there's one thing you can control that will keep us protected against all circumstances.

Upgrading your skills.

Those who are constantly getting better at what they do are always above any situation.

The circumstances around them usually turn in their favor.

All because they're always working on their skills.

Believe it or not, there are companies that not only survived in 2020.

They also thrived.

What did these companies do?

They were always reinventing themselves.

Always looking for new ways to improve.

Because they were constantly innovating, they were prepared for what was coming.

That's what happens when you focus on upgrading your skills.

You are no longer worried about the negative news that might come.

All because you are ready for whatever comes your way.
Related posts
Evacuated Returnees from Ukraine Reunite with Their Families
Emotions ran high on Friday night at the Nnamdi Azikiwe International Airport, Abuja when young Nigerians, who were evacuated from…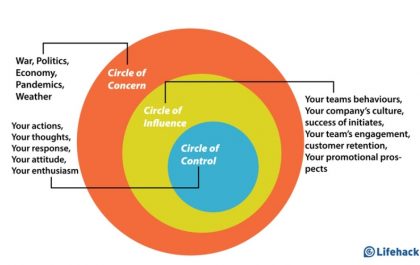 Maintain Calm within Your Circle of Control
The current situation with Ukraine really made us all disturbed… Things like this haven't happened since 1939 and it's scary……