Buhari Criticizes Nigerian Youth as Lazy, Uneducated
admin, 4 years ago
0
2 min

read
143
President Muhammadu Buhari on Wednesday criticised the attitude of some Nigerian youth, saying they were "only hustling to get on the gravy train."
---
"More than 60 per cent of the population is below 30, a lot of them haven't been to school and they are claiming that Nigeria is an oil producing country, therefore, they should sit and do nothing, and get housing, healthcare, education free," Mr Buhari was quoted as saying by The Cable during a panel appearance with world leaders at the Commonwealth Business Forum in London.
The president's comment adds to an earlier one he made criticising Nigerian youth.
During a February 2016 interview with UK Telegraph, Mr Buhari said some Nigerians in the UK, mostly youth, are disposed to criminality and should not be granted asylum there. He was fiercely criticised for the comment, with many saying it failed to convey the reality of Nigerian youth's exploits.
Source: Premium Times
---
One of my friends, Praise Fowowe, responded with this brief but insightful write-up which should encourage you as a youth instead:
Youths built a non existent movie and Music Industry and put Nigeria on the global map
Nigerian youths are Great!
Youths built a non existent comedy industry and has now become well structured.
Youths built our IT industry and attracted Mark Zuckerberg to Nigeria
Youths built even the Christian faith as all our GOs were young men when they built these movements and we have young peeps like Sam Adeyemi and Poju Oyemade and Co lead a new movement
Youths are now building the non existent family life industry and instilling professionalism
Check the social sector and see hard working youths.
What nation did all our past presidents build?
Whose families fly PJ across the globe and buy toys up and down?
Not sure I know any hardworking youth with oil well.
We work hard for every penny. A few bad eggs produced by bad elders can't define us.
I see my brothers and sister hustle daily. If only our leaders have done half of what UAE leaders did and created half the environment they created for their people we won't be here.
We can't be blamed for non performance
We work hard daily to earn a honest living
PF
#ISTAND4NAIJA
Related posts
Evacuated Returnees from Ukraine Reunite with Their Families
Emotions ran high on Friday night at the Nnamdi Azikiwe International Airport, Abuja when young Nigerians, who were evacuated from…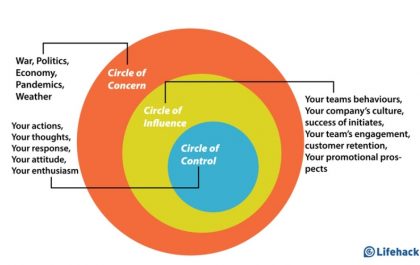 Maintain Calm within Your Circle of Control
The current situation with Ukraine really made us all disturbed… Things like this haven't happened since 1939 and it's scary……